Our Team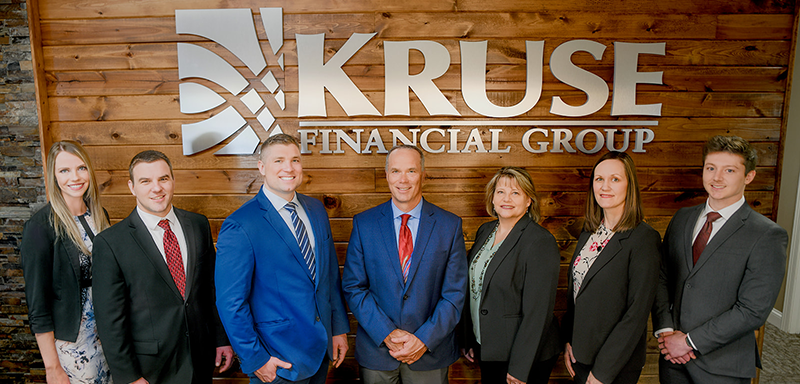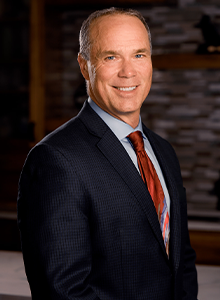 Joe Kruse, CLU®, ChFC®, CFP®, AEP®
Financial Adviser and President
Joe Kruse is the Owner, Founder, and President of Kruse Financial Group. Joe brings 35 years of experience in the financial services business to his clients. As president of Kruse Financial Group, Joe and his team are committed to helping clients succeed in planning their goals across a broad range of financial planning and wealth management needs.
Specializing in working with business owners, farmers, ranchers, and high net worth families, Joe brings specialization in Business Succession Planning, Estate Planning, Retirement Income Planning, and Insurance Design.
Joe has earned numerous industry and company achievements. He is a life and qualifying member of The Million Dollar Round Table (MDRT)* and consistently a MDRT Top of the Table producer.During his New York Life tenure, Joe has qualified for Council 33 years, including 19 Chairman's Councils and 6 years in the distinguished Chairman's Cabinet. He has earned the honor of Great Plains Agent of the Year in 2002, 2008, 2014, 2015 and 2016 respectively. Joe is currently serving on the NYLARC Board and has previously served terms on the Nautilus Board, as well as the Agents Advisory Council (AAC) as a Committee Chairman and member of the Executive Committee.
Joe earned a bachelor's degree from Westmar College in 1986 with a double major in Finance and Business Management. During his years at Westmar, he was a member of the football team and holds the honor of being the school's all-time leading tackler. Continuing his education, Joe earned his Chartered Life Underwriter (CLU®) and Chartered Financial Consultant (ChFC®) in 1996, Certified Financial Planner (CFP®) in 1999, and the AEP® 2013.
Joe is active in both his community and industry organizations. He is the outgoing Chair of the Siouxland Chamber of Commerce Board of Directors. He also serves on the Sioux Gateway Airport Board of Trustees. Joe is a current member and Past President of both the Siouxland Estate Planning Council and the Siouxland Chapter of NAIFA. Previously, he was a Board member of the Siouxland Trails Foundation and the Sunrise Retirement Community Board as well as a member of the Association for Advanced Life Underwriting (AALU).
He and his wife Renee have three children, Nicole, Tyler and Cory and are grandparents to Emery and Rowan.
As an instrument rated pilot, he shares his love of flying with family, clients and children of the local Young Eagles program.
*The Million Dollar Roundtable (MDRT), the Premier Association of Financial Professionals, is recognized globally as the standard of excellence for life insurance sales performance in the insurance and financial services industry.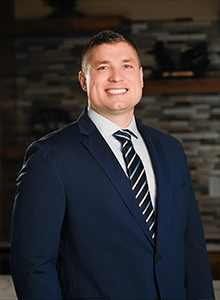 Tyler Kruse, CFP®, ChFC®, RICP®
Financial Adviser and Partner
Tyler has been working with Kruse Financial Group since December 2014 as a Financial Adviser*. He graduated from the University of Nebraska at Lincoln in 2014 with a Bachelor's of Science degree in Biological Systems Engineering with an emphasis in Biomedical Engineering.
Tyler is committed to continuing his education to be able to further assist his clients in their financial planning. Tyler obtained his CFP® designation in 2019, his ChFC® designation in 2020 and his RICP® designation in 2021. Tyler holds the FINRA Series 7 and 66 Securities Licenses as well as licenses for life, and health insurance.
Tyler believes that it is important to be involved and give back to the community and he has a passion for helping people which is shown through his work with Big Brothers Big Sisters of Siouxland, the North Sioux City Fire Department, and most recently the St Florian Burn Foundation. Tyler has been involved with Big Brothers Big Sisters since 2015 by participating in the program as a 'Big' as well as serving on the Board of Directors. Tyler has been a Certified Fire Fighter and Advanced EMT for the North Sioux City Fire Department since 2015. He was also promoted to Captain and serves as the President on the Board of Directors. Most recently, Tyler was elected to the St. Florian Burn Foundation Board of Directors in 2021 to serve as the treasurer. Other causes and organizations that Tyler supports and is involved in include: the Sioux City Growth Organization, St. Jude's Children's Hospital, and Chive Charities.
Tyler enjoys spending time with friends and family and traveling to new places. Tyler believes that building relationships is one of the most important things you can do, therefore he is committed to working with our clients to help them succeed in their financial planning goals.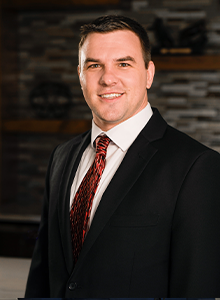 Zachary Starostka
Registered Representative
Zachary has been working with Kruse Financial Group since February of 2020 as a Financial Services Professional. He graduated from the University of Nebraska-Kearney in 2013 with a Bachelor's of Science degree in Construction Management. He was also a member of the UNK wrestling team and during his tenure, they were national champions.
Prior to joining Kruse Financial Group, he was a project manager for Strobel Starostka Construction out of Clarks, Nebraska, working around the country on oil and gas projects. Following that, he worked as a project manager for Starostka Group in Grand Island, Nebraska, running heavy/civil projects around Nebraska. His passion for working with people and finance led him to his new career.
Zachary currently holds licenses for life and health and his FINRA Series 7 and 66 Licenses for Nebraska and South Dakota. He and his wife Natalie have two sons and enjoy spending their free time with family and friends at the lake. Zach also enjoys building computers and competing in any sport available.
With his previous professional background and his wrestling career as a foundation, Zachary knows the importance of budgeting, asset protection, proactive planning and always striving for excellence with his clients. Success can be stifled without a good plan in place, and he is committed to getting clients on the right path and keeping them on track to achieve their financial goals.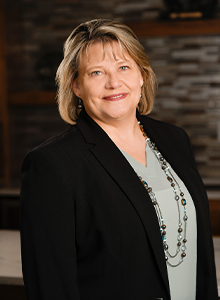 Margaret Wood
Client Services Manager
Margaret is a licensed service assistant who joined Kruse Financial Group in July 2018. She has 20 years of business experience mostly in the human resource function. Margaret holds her life and health license and is available to assist clients with any service questions. Along with greeting our clients, she also supports our agents during the application & underwriting process for all life and annuities.
When Margaret is not at work she enjoys being outside and helping on the family farm near Salix, IA with her husband Ron.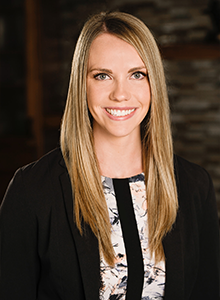 Abby Austin
Client Relations Specialist
Abby is a licensed service assistant who joined the Kruse Financial team in October 2021. Abby's interpersonal communication and time management skills assist her in fulfilling the core responsibilities that support day to day operations. She is also the key person to assist in building and maintaining client relationships. Abby graduated from the University of South Dakota in 2016 with a bachelor's degree in Communication Studies.
Originally from Des Moines, Iowa, she currently resides in Sioux City with her husband. When Abby is not at work, she enjoys spending time with her family, horseback riding, and playing volleyball (preferably somewhere warm and sandy).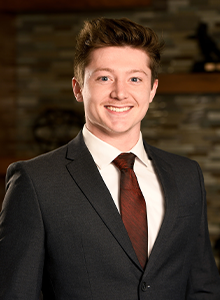 Trever Dodd
Associate Financial Advisor
Trever began working at Kruse Financial Group as the investment intern in the summer of 2021. He graduated from Morningside University in December of 2021 and started with Kruse Financial full-time in January of 2022. Trever has since acquired his life and health insurance licenses. He has passed the SIE and holds a Series 7 license. Trever is currently working to pass his series 66, at which point he will become the AFA here at Kruse Financial Group. Trever's focus is investment oriented, money movement operations, as well as creating balance sheets for clients. Trever's main goal is to provide each client with exactly what they need. He is happy to get to know anyone to better understand how he can help them in accomplishing their future goals.
Originally from Hartley, Iowa, Trever enjoys spending free time with family and friends. He is always up for a good competitive activity, or just hanging out and talking. Some of his hobbies include health and fitness, sports, technology, and outdoor activities. He enjoys doing all sorts of activities and expanding his view with each new experience. Trever finds joy in pushing himself to the limit and helping others do the same. He believes there is always room to learn and grow and he lives to resemble that quality with every day.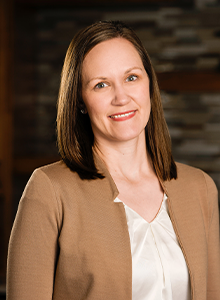 Kristin Beswick
Office Manager
Kristin's organizational skills and attention to detail help her assist Joe and Tyler by coordinating administrative functions and facilitating workflow. Since joining Kruse Financial Group in May of 2008, Kristin has served in many roles for the team. She currently she manages daily operations of the office and coordinates marketing efforts and special events.
Originally from Cedar Rapids, Iowa, she currently resides in Dakota Dunes with her husband, Brent, and their three kids. Kristin remains actively involved with the Junior League of Sioux City and other community volunteer organizations.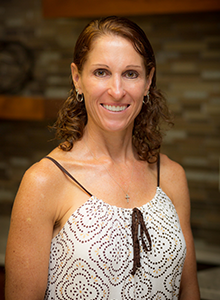 Renee Kruse
Financial Controller
Renee is the Financial Controller for Kruse Financial Group. With this role, she manages the Accounting and Human Resources components of the business to ensure everything runs efficiently behind the scenes.
Renee is a Sioux City native. She graduated from the University of Iowa with a Business Management degree. While at the University of Iowa, she ran Cross Country and both indoor and outdoor track. Away from the office, Renee cultivates a love of exercise, reading, and the outdoors. Renee and husband Joe have three children, Nicole, Tyler, and Cory and are grandparents to Emery.